Sell Your

Car For Cash In New Jersey
Cash For Cars Could you use a little extra cash? Of course, you could. Having some extra cash is a great way to pay down some debt, spoil yourself, or use it to buy something you really need. One great way to get some quick cash is to sell your vehicle. The fastest and easiest way to sell a car is by calling Cash Cars Guy and We provide a great offer and great service to ensure you're completely satisfied. You can be sure we'll offer true market value. Fast: same day service. Instant cash offer. Why do we do this? Because you, our customer, are worth it.
As a family-owned company, you can be sure that you'll receive top dollar for your vehicle when you call us. One of our friendly customer service representatives will collect information about your vehicle, such as the year, make, and model, and give you a free, no-obligation quote to take your vehicle off your hands. If you accept the offer, our team of licensed, bonded & insured staff will go to work to pick up your vehicle and dispose of it in a responsible and environmentally friendly manner. What else can you expect when you give us a call? Here are a few things you can look forward to:
A quick response
Knowledgeable Associates
An easy process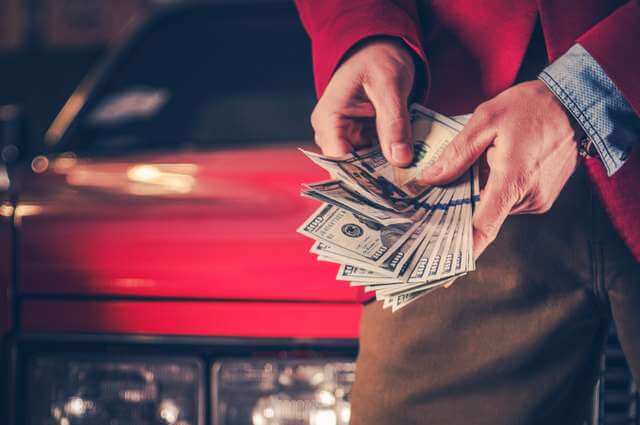 A Quick Response
When you call us and we go to work for you quickly. We know that, once you've decided "I want to sell my car," that you want to get it done and over with. That quick response, then, begins with our customer service representatives. They will work to collect all the information That's needed to ensure a fast and smooth transaction.
They'll be able to quickly lookup used car prices based on the information you give them so they can provide you with a quote of what we'll be able to offer you for your vehicle. Unlike a used car dealer might, we gain nothing from having you wait a long time for a quote since our only purpose is to give you cash for cars, not help you find used cars to make an auto sale. We also like to provide you with options, so while calling us will provide the fastest service, you can also submit a form through our website to tell us about your vehicle.
Once you've accepted the offer we provide, we'll work quickly to dispatch a tow truck to take your vehicle away. Car shipping is one of our specialties, so you can be sure that our licensed, bonded & insured staff will be able to safely remove your cars for sale from your property. We will show up on time and can often arrive on the same day you call.
Knowledgeable Associates
Everyone at Cash Cars Guys works as a team to ensure our customers are totally satisfied. One way we do this is by staying informed of the latest industry knowledge that will help us be more effective at what we do. To be sure, our main purpose is to buy junk cars, but as we fulfill that purpose, we also want to be a trusted resource that our customers can count on when they have a question about cash for junk cars, car shipping, car prices, or even information on used car sales.
As mentioned, this industry knowledge is especially helpful in the field when removing junk cars after we buy junk cars. As you might imagine, we encounter cars for sale in a number of different conditions. Often, these vehicles are missing parts that serve as tow points for a normal service run. To safely remove these vehicles, then, requires extensive knowledge of alternate vehicle tow points and safe car shipping practices to ensure the vehicle makes it to its final destination safely. This commitment to safety helps keep our costs down, which enables us to offer you the most money possible when you call us.
An Easy Process
When you combine a quick response with knowledgeable associates, you get an easy process when you want to sell junk car. That's because we take care of everything, from beginning to end, including all the paperwork to ensure all of the legalities of disposing of a vehicle are taken care of. Unless you buy junk cars for a living as we do, this paperwork can be a mess to navigate, and can further prolong the process of ridding yourself of your vehicle.
When you sell your vehicle to an experienced car buyer like us, however, we can take the paperwork you have and take it to be processed at the DMV. This helps ensure you won't continue to be taxed for a vehicle you don't even own. Not to mention, no one wants to wait for hours in a line at the DMV, only to do something that only takes about three minutes. Let us take care of the paperwork and waiting, then, and call us to let us give you cash for cars. We buy any car, any time, so you can contact us whenever is most convenient for you.