Sell My Junk Car In

New Jersey
When you decide, "I want to sell my car," It's probably not a sudden, spur-of-the-moment decision. you're either in need of the cash that we give when we buy junk cars, or you've got a space on your property that you don't want to look like a car shop, so you want a junk car removed as quickly as possible. When you give us a call we understand you don't want to haggle, hassle, or be given a lecture, you're simply calling because we buy junk cars and you want to sell junk car. That's why you'll find that selling your car has never been easier with our service.
We don't like to have our time wasted, either, whether in situations big or small. So, the moment you call we'll get right to work to give you the best-used car prices for your junk vehicle, get that cash in your hands, and get the vehicle off your property. You can be sure we won't be distracted by offering cheap used cars for sale or working to find used cars to sell because we're not a car dealer. Our one and only purpose in our business are to be a car buyer offering cash for junk cars to people like you who want to sell a junk car.
When we say, "we buy any car," we mean it. you're probably thinking, "oh, but not my vehicle, there's no way." there's nothing to worry about, however, as none of these conditions will keep us from purchasing your vehicle:
Old
Wrecked
Missing Parts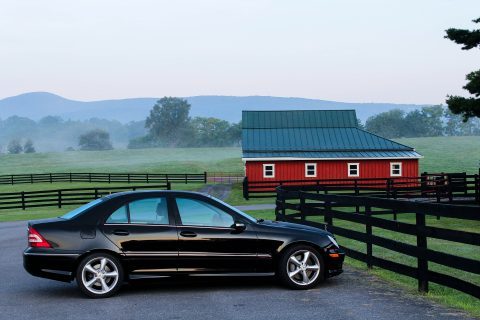 Old Vehicles
Did you know there are some places that won't accept vehicles over a certain age? So, if you've waited too long to try and find a car buyer, you might find yourself out of luck. Of course, when you call that won't be a concern, as we buy any car, no matter how old (or new, for that matter).
We know all the right places to dispose of vehicles of any age, and we have no problem taking a vehicle of any age off your hands. Even though we're in the minority when it comes to buying old vehicles, we don't treat it like a monopoly, meaning you'll still get the full value that you deserve for your vehicle.
Wrecked Vehicles
A wrecked vehicle is like the black licorice of cheap cars. In other words, It's hard to get rid of because no one wants it. While a car dealer might offer cheap used cars for sale, they won't, of course, sell a wrecked vehicle, meaning you'll be hard-pressed to find anyone involved in used car sales who will even take a look at your vehicle.
Plus, even if they do look at it, you have to bring it to them, meaning you have to pay to have it towed to the dealership, and still aren't guaranteed that They'll buy it. You can be sure that when you call, though, our motto that "we buy junk cars" includes even that vehicle that you think is too far gone for anyone to take off your hands. don't go through the hassle of having cars for sale by owner, instead, call us today so you can get the money you deserve quickly and easily.
Vehicles with Missing Parts
If you've ever gone searching online for "sell my car near me," It's unlikely you begin by searching for vehicles with missing parts. The cost of parts and the labor to install them can quickly add up, resulting in a highly undesirable vehicle. Again, you can count car dealerships out of the running for vehicles like this, since they only want vehicles they can re-sell to make a quick buck. Plus, depending on which parts are missing, transporting your vehicle to a place that could potentially buy it could be extremely difficult.
When you call though, our friendly customer service representatives will offer you the best money for your vehicle with missing parts. Then, our skilled and experienced car shipping experts will kick into gear to quickly and efficiently remove your vehicle from your property. No matter what type of equipment is needed to ensure your vehicle is safely transported, we will gladly take care of it, and give you cash on the spot.
don't spend hours or even days struggling to find a place to sell your junk vehicle. Also, don't let your vehicle's condition convince you that it has no value. let us show you just how easy selling your vehicle can be. you'll enjoy the quick and easy process that takes all the work out of it for you, and you'll enjoy the easy money that you can then use to pay down some debts, go on a mini-vacation, treat your spouse, or put a down payment on a new vehicle.
We take total pride in treating our customers like royalty. After all, without you, we wouldn't exist. Since we're family-owned and operated, we can work more quickly to address any concerns you may have and ensure you're over-the-moon satisfied before we consider the job complete. Plus, even after we're gone, if you think of any questions, we're still happy to take your call and assist you however we can. Consider yourself part of our family when you sell your vehicle to us.