We Buy Junk Cars Junk. Just the word has a negative connotation, much less the actual objects which are considered "junk." If you're like most people, you don't want junk to have any place in your life, so you can have more time to enjoy and appreciate the things that truly matter.
For us, since we buy any car, including junk cars, the word "junk" has a much different connotation. What is a junk vehicle to you is an opportunity for us: an opportunity to offer you a great price for your vehicle and a chance to help take some stress away by handling the entire process for you.
You might think that a company that deals entirely with "junk" might not be the most trustworthy, kind of like an individual who goes through your trash after you've put it out. For us, though, buying junk cars is just the line of work we've chosen, which hopefully prevents you from having to offer cars for sale by owner, which can be a stressful and drawn-out process. Just by calling, you'll see the difference that we can make for you by helping to rid you of some of your junk.
Not only do you get to dispose of some junk when you give us a call, you also have the opportunity to make some serious cash. We pay cash on the spot and once It's yours, It's yours. You can use it to buy whatever you want or need to buy, or you can stash it away for a rainy day. Not a bad return for something you could no longer use. Here are some of the reasons you might need to sell your vehicle to us:
Vehicle doesn't work
Vehicle is unneeded
Vehicle is wrecked
Just need the money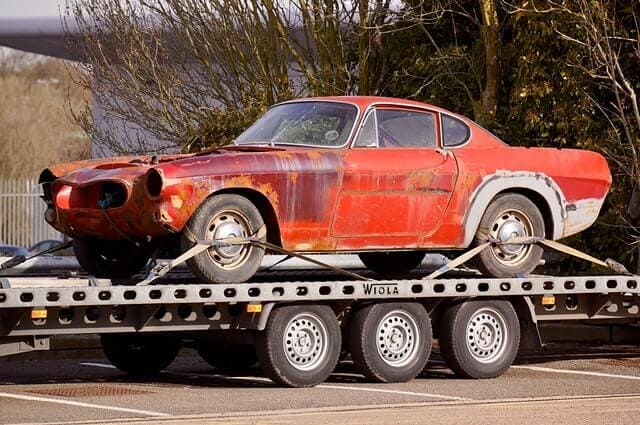 Vehicle doesn't Work
Given all of its complicated systems, there are many things that can go wrong with a vehicle to cause it to stop working. Of course, some of these, such as a bad alternator or starter, are fairly easy and inexpensive to replace. However, sometimes major components, such as an engine or transmission, can stop working, leaving you with a difficult decision. Ultimately, of course, any component on any vehicle is replaceable.
The question you must ask yourself is if the cost to replace that component is worth it given the overall value of your vehicle. Especially as vehicles age, they tend to lose value quickly, meaning you may be better off selling your vehicle as-is and purchasing a different one. If That's the route you choose to take, you can give us a call and We can send out the appropriate equipment to haul away your vehicle, even if It's not running.
Vehicle is Unneeded
Sometimes, you may just have an extra vehicle that you don't need and that doesn't make sense to try to sell to a car dealer. For example, you may have inherited an older vehicle That's not in great shape. Or, you may live out in the country and have one or two older vehicles on your property that you've finally decided to part with. Either way, if you've got an unneeded vehicle, be sure to give us a call we'll be able to offer you a fair price and get you some easy cash for something you didn't even need.
Vehicle is Wrecked
The sound of tires screeching and sheet metal crunching is one of the most sickening sounds imaginable. If you've heard that sound lately and It's left you with a wrecked vehicle, calling us is a great option. Again, fixing a wrecked vehicle is always an option. However, at some point, you've got to decide if the cost of fixing it is truly going to be worth it.
Additionally, you don't want to keep a wrecked vehicle on your property for any longer than necessary, as there are a lot of sharp edges that could cause injuries as well as leaking fluids that could be harmful to people and animals. We can haul away any vehicle, no matter how badly wrecked it is, and give you cash for its true value.
Just Need the Money
Sometimes, selling your vehicle may not be your biggest concern, but, instead, the money you receive by selling your vehicle. If That's the case, calling is the best thing to do. We work hard to make the entire vehicle selling process quick and easy and can often get your money to you the same day you call us, putting the money in your hands when you need it most.
When you call, we give you our best quote for your vehicle, right upfront, meaning you don't have to worry about the hassle of haggling and waiting around to try and get a better price. Especially if you're in a pinch and need some quick cash, all of that unnecessary back and forth is simply time wasted that could be used by you to use the money how it needs to be spent. When you say you need to sell your vehicle, we take you seriously and work hard to get you every dollar you deserve.